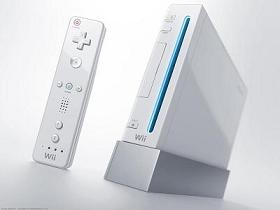 Former
Electronic Arts
veterans who worked on such hit titles as Need for Speed, FIFA and the 007 series have announced that they have formed a new development team entitled
Jet Black Studios
.
The new independent studio will focus only on Nintendo hardware, creating and liscencing new products for both the popular
Wii
and the
DS
.

"With the launch of our new studio we've brought together all the key elements to develop top games,"
commented co-founder and CEO Roger Freddi.


"Both the Nintendo DS and the Wii's Wi-Fi capabilities provide an advanced medium for Jet Black to bring already popular franchises to an even broader worldwide audience,"
he added.
Jet Black will be working with Flashman Studios a businees management firm which liscenses projects for Pixar, Warner Brothers and Sony Online.

"We are confident in the capabilities of Jet Black's exceptional team, and know our strong global alliances and years of game experience will help grow its business,"
said Brad Young, CEO of Flashman.


"Our proven success in cultivating the right match of intellectual property, publisher and developer will allow Jet Black to do what they do best – build great games, create inspirational ideas and develop great technology."
Source:
Gamesindustry.biz