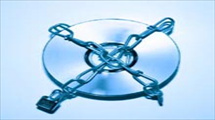 Jon Lech Johansen, known on the internet as "DVD Jon" for his infamous cracking of anti-piracy protection on DVDs has posted on his blog that he is searching for a few talented coders that would be interested in working for DoubleTwist Ventures. To date, the company has reversed engineered
Apple's FairPlay
DRM system and it seems they are looking to do more in the near future.
Johansen's blog said the company is looking for a "reverse engineering specialist to work on DRM interoperability technology and the company also wants to hire a "senior code monkey to work on audio/video products".
DoubleTwist is working on interoperability technology that would allow users to play music bought from
Apple's iTunes
store on any portable device not just an
iPod.
This new effort is an interesting development and one that we will keep a close eye on.
Source:
IW