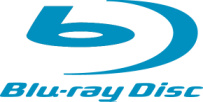 Fastmac
, an optical drive maker for Macs, announced today that they had begun shipping the first and only
Blu-Ray
optical drive upgrade "for Apple's PowerBook, iBook, and MacBook Pro notebook systems".
The new slimline, slot loading drive is compatible with standard DVD and CD media and will also provide up to 50GB of storage per disc.
The new drive is priced at $800 and requires Mac OS X 10.2.8 or later.
Source:
MacNN