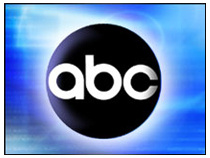 Walt Disney Co.
's
Disney-ABC Television Group
is set to begin offering high definition (HD) video content available on its website starting this summer. Beginning with a beta test in July, episodes of popular shows such as Lost, Desperate Housewives, Grey's Anatomy and Ugly Betty will be available on a HD broadband channel on the ABC website. An expanded line-up will be available when the new season begins in September.
Later on, in the fall, ABC plans to showcase national news and local content using its full-episode player. To fund the content, ABC will use local ads and other individualized marketing. ABC's portal currently offers viewing of more than a dozen television shows free-of-charge to users the day after the episodes originally air on TV.
Source:
Yahoo