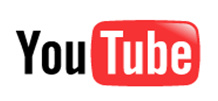 Google Inc.
's
YouTube
service has been hit with yet another copyright infringement lawsuit, this time from
David "Dawg" Grisman
, who once recorded with
The Grateful Dead
. He filed a complaint on May 10th seeking an unspecified amount of damages for the illegal posting of his videos. Grisman and his business partner,
Craig Miller
, claim the legal action is aimed at
"helping independent musicians whose music is distributed without authorization by YouTube's owner, Google Inc"
.
The lawsuit filed specifically accuses that Google
"deliberately refuse to take meaningful steps to deter the rampant infringing activity readily apparent on YouTube"
.
"We are looking out for ourselves and all the other people like us - musicians and independent publishers,"
Grisman told the
Associated Press
.
The Grateful Dead is noted to have always had a relaxed attitude toward bootleg tapes of its shows but Miller claims there is
"a difference between fan bootlegs and the global distribution of Google"
.
Source:
The Register