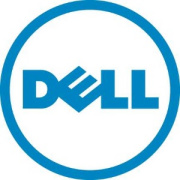 On Tuesday,
Dell
is expected to began selling three new models of notebooks and desktops loaded with
Ubuntu Linux
.
According to an email sent to Linuxquestion.org,
"We will be launching a Linux-based OS [Ubuntu] on the E520 [budget Dimension desktop PC], 1505 [Inspiron laptop] and [home entertainment level PC] XPS 410 starting next Thursday, 5/24,"
the Dell e-mail stated, according to a blog on the site.
"Please cover the huddle deck below with your team by [end of business] Sunday. If any questions come up, please let me know so I can address them before launch. The goal of launching Linux is to continue to give our customers more choices to customize their new Dell. Providing more options to our Linux Enthusiast customer group will hopefully create even more Raving Fans!!"
Jeremy Bolens, a Dell spokesman, declined to comment on the blog report today however.
More updates on the machines as they become available.
Source:
InfoWorld