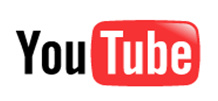 In another sign that artists are understanding more and more the effect of the internet on their sales and popularity, former Beatle Sir Paul McCartney has premiered his latest music video on
YouTube
.
According to YouTube, the video has over 200,000 hits in under 48 hours


"With its community of millions of worldwide users, YouTube is the leader in online video, and the premier destination to watch and share original videos through a Web experience,"
McCartney said in a statement on his Web site.
"The video for 'Dance Tonight' will be featured and promoted through the 'Director Videos' slots, which sit at the top of the homepage."
McCartney's newest album, "Memory Almost Full" is set for release next week and "Dance Tonight" is the first single.
Artists have been using sites like YouTube and
MySpace
more often to help gain new fans and to release videos to broader audiences. This is a trend I hope will continue.
Source:
Yahoo