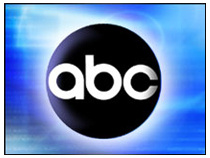 We reported recently that
ABC.com
is to start offering TV shows on its website in high definition. Popular shows such as
Lost
,
Desperate Housewives
and
Grey's Anatomy
will be part of the line-up. However, when the plans first emerged, it left many wondering if their Internet connection would actually be fast enough for the service to function adequately. Surprisingly, bandwidth might not be as much of an issue as initially thought.
Skarpi Hedinsson
, vice president of technology for the
Disney-ABC Television Group
, said that tests of HD
resolution
video have been carried out with bitrates between 850kb/s and 2mbps/s.
"We're not talking 5 megabits per second or something crazy like that,"
he said. Even with just basic video knowledge, applying this
bitrate
to a resolution of 1280 by 720
pixels
sounds insane.
Cable providers typically
encode
HD streams at 12-19mbps in the
MPEG-2
format, but even with
MPEG-4
, at least 5 mbps would be expected. So how is ABC.com hoping to achieve this? With the help of
On2 Technologies
. On2 has gained some interest due to its high quality video codecs.
"We have invested in a facility that has very sophisticated encoding,"
Hedinsson said.
"Three or four months ago, I would have said we wouldn't have been able to do this."
He believes the problem for end-users wont be bandwidth, but instead CPU power.
"It's not going to be bandwidth that is the problem -- it's going to be the horsepower on the PC end,"
he said.
"You do need quite a bit of CPU power to render 24 frames per second. We are going to do our best to educate users on what their experience will be like."
Source:
Multichannel News