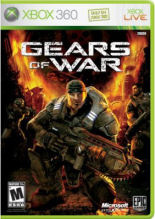 The debate over the affects of violent video games on minors is back on now that
New York State Senate
recently passed a bill criminalizing selling violent video games to minors. The New York Assembly has now passed a companion bill that makes it a Class E felony, punishable by up to four years in prison, to provide violent and indecent games to minors.
Bill
A08696
goes further however by mandating that all new consoles sold in New York contain parental controls. While the newer consoles, the
PlayStation 3 (PS3)
,
Xbox 360
and
Wii
all have parent control systems, it's not clear what would happen to
PlayStation 2
or
GameCube
.
Once again, this attempt to block the sale of violent games to minors relies on research that attempts to bridge violence in video games to real-life violent behavior amongst the youth. However, that debate is still on-going and whether violent games do have an impact is still unclear.
The two bills (A08696 and S5888) will now go to a conference committee before the final legislation will go to Governor
Eliot Spitzer
to be signed into law. Given Spitzer's support for such legislation, he will more-than-likely sign it into law. Presumably, as with several other U.S. state attempts, the
Entertainment Software Association (ESA)
will sue immediately.
Source:
Ars Technica
---
| | |
| --- | --- |
| More Recent Gaming News | Date |
| Video game helps 12 year old in Cancer battle | June 01, 2007 |
| Doom and Quake creator working on new franchise | June 01, 2007 |
| Australia gets Xbox 360 Elite accessories | June 01, 2007 |
| Price confirmed for GTA IV: Special Edition in Australia | June 01, 2007 |
| FIFA 08 producer talks football games | June 01, 2007 |
| Australia gets Xbox 360 Forza 2 bundle | June 01, 2007 |
| Five million DS gamers play online with Wi-Fi Connection | June 01, 2007 |
| Bungie will make graphical improvements to Halo 3 | June 01, 2007 |
| Metal Gear Solid 4 heading to Xbox 360? | June 01, 2007 |
| Lite-On IT lands orders for Xbox 360 DVD-ROM drives | June 01, 2007 |
| PSP gets 3.50 update | June 01, 2007 |
| New York targets violent video games | June 01, 2007 |
---