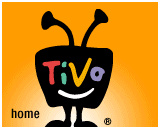 While the price of high-definition TV sets keeps falling and the demand for HD content is looking good,
TiVo
seems to be just missing the trend with overpriced
HD DVR
's.
TiVo Series 3
debuted at $799, and the previous
DirecTiVo HR 10-250
debuted at over $1,000. With cable and satellite operators beginning to offer HD DVR's themselves, often for $10 per month, TiVo knows it has to rethink its offerings.
TiVo CEO
Tom Rogers
complained about the situation the company has got itself into during a first quarter earnings call on Wednesday. He blamed the price tag of the Series 3 for ensuring the company has not
"been able to meaningfully participate in the HD wave in retail,"
and promised that TiVo will have a
"mass appeal priced HD unit... later this year."
Unfortunately Rogers did not give any more details but it can be speculated that the company is planning a
"lite"
version of the Series 3 which a much lower price tag.
Source:
Ars Technica