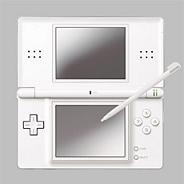 Nintendo of America
has announced two new milestones for its
DS
handheld console. Over 5 million unique users have played online using the Wi-Fi Connection service since the platform launched back in November 2005. All in all, over 200 million gameplay sessions have been achieved by the Wi-Fi Connection. Animal Crossing: Wild World, Mario Kart DS, Metroid Prime Hunters, Pokémon Diamond and Pokémon Pearl have been the five most popular games for online play out of about 65 available.
"Nintendo DS gamers globally use Nintendo Wi-Fi Connection as an easy, fun place to find fellow players, all without paying anything extra for the service,"
commented Nintendo of America President
Reggie Fils-Aime
.
"The milestones represent millions of hours of fun and camaraderie despite miles between players."
Nintendo's data has also shown that DS purchases have increased by 42% among women, 127% among people over the age of 30 and 212% among people over the age of 35. This shows that Nintendo is achieving its goal of attracting a broadcast audience instead of just the stereotypical young male gamer.
The Nintendo DS console sold over 470,000 units in the United States in April alone (16,000 per day).
Source:
GameDaily BIZ
---
| | |
| --- | --- |
| More Recent Gaming News | Date |
| HMV sees strong sales for Next-gen consoles, games | June 01, 2007 |
| Wii Virtual Console to reach 100 game milestone | June 01, 2007 |
| Video game helps 12 year old in Cancer battle | June 01, 2007 |
| Doom and Quake creator working on new franchise | June 01, 2007 |
| Australia gets Xbox 360 Elite accessories | June 01, 2007 |
| Price confirmed for GTA IV: Special Edition in Australia | June 01, 2007 |
| FIFA 08 producer talks football games | June 01, 2007 |
| Australia gets Xbox 360 Forza 2 bundle | June 01, 2007 |
| Five million DS gamers play online with Wi-Fi Connection | June 01, 2007 |
| Bungie will make graphical improvements to Halo 3 | June 01, 2007 |
| Metal Gear Solid 4 heading to Xbox 360? | June 01, 2007 |
| Lite-On IT lands orders for Xbox 360 DVD-ROM drives | June 01, 2007 |
| PSP gets 3.50 update | June 01, 2007 |
| New York targets violent video games | June 01, 2007 |
---
Provided by Blasteroids.com. Subscribe to Blasteroids RSS feeds and get feeds of the latest news, games, demos, trailers, screenshots and more. Never used RSS? It's time you discovered how RSS feeds can make your web experience better! Read This Guide!

Blasteroids RSS Link:
http://rss.blasteroids.com/blasteroids_news_and_files.cfm