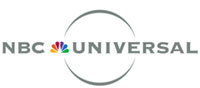 Nielsen Media Research
said on Thursday that
digital video recorders (DVRs)
are a leading reason for the slide in television viewing this year. Many of the top U.S. shows, including
Grey's Anatomy
,
American Idol
and
CSI
saw their ratings drop off this Spring. Following questions from
NBC
, Nielsen began an investigation into the possible factors behind the unexpected drop.
The research is almost complete, but Nielsen left slip some of its findings so far.
"DVRs appear to be the largest factor in that,"
said
Pat McDonough
, Nielsen senior VP planning policy and analysis. Other interesting factors behind the falling ratings that Nielsen has found are the difference between an Olympic year (2006) and a non-Olympic year (2007).
There was also a higher number of repeat programs this spring than usual.
Source:
Yahoo (Reuters)