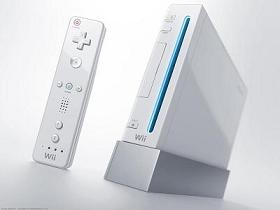 Nintendo
is set to add another few games to the
Wii Virtual Console
service on Monday, including
Zelda II
, which will bring the total number of games on offer through the service to over 100. In over six months since the console launched, the service has served about 4.7 million downloads or about 16 downloads a minute on average since November 19 last year.
Super Mario Bros, Super Mario 64, Mario Kart 64, Super Mario World, and The Legend of Zelda are the top five games to be downloaded (in order).
Microsoft
's
Xbox 360
has well over 100
Xbox Live Arcade
titles on offer, leaving
Sony
trailing with just a few downloads available from the
PlayStation Store
. Sony does not yet update its service on a weekly basis like Microsoft or Nintendo.
The Wii still remains the only home console on the market without games that offer online multiplayer however, and it is rumored he Wii's online gaming service won't be finished development until next year.
"Beyond the Wii Shop Channel, all types of people are getting connected and checking out the information and entertainment options available on the Wii Menu,"
said Nintendo marketing VP,
George Harrison
.
Source:
TG Daily
---
| | |
| --- | --- |
| More Recent Gaming News | Date |
| HMV sees strong sales for Next-gen consoles, games | June 01, 2007 |
| Wii Virtual Console to reach 100 game milestone | June 01, 2007 |
| Video game helps 12 year old in Cancer battle | June 01, 2007 |
| Doom and Quake creator working on new franchise | June 01, 2007 |
| Australia gets Xbox 360 Elite accessories | June 01, 2007 |
| Price confirmed for GTA IV: Special Edition in Australia | June 01, 2007 |
| FIFA 08 producer talks football games | June 01, 2007 |
| Australia gets Xbox 360 Forza 2 bundle | June 01, 2007 |
| Five million DS gamers play online with Wi-Fi Connection | June 01, 2007 |
| Bungie will make graphical improvements to Halo 3 | June 01, 2007 |
| Metal Gear Solid 4 heading to Xbox 360? | June 01, 2007 |
| Lite-On IT lands orders for Xbox 360 DVD-ROM drives | June 01, 2007 |
| PSP gets 3.50 update | June 01, 2007 |
| New York targets violent video games | June 01, 2007 |
---
Provided by Blasteroids.com. Subscribe to Blasteroids RSS feeds and get feeds of the latest news, games, demos, trailers, screenshots and more. Never used RSS? It's time you discovered how RSS feeds can make your web experience better! Read This Guide!

Blasteroids RSS Link:
http://rss.blasteroids.com/blasteroids_news_and_files.cfm