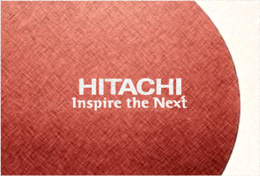 Japanese electronics firm,
Hitachi Ltd.
and U.S. software company,
Oracle Corp.
, will jointly market wireless tags in China that can help in the fight against intellectual property theft by providing a means to identify authentic products. Piracy of branded and copyright goods is rampant in China, causing friction with its trade partners. The Chinese Government is taking steps to improve protection of intellectual property and to crack down on counterfeiting operations.
As a result, Hitachi and Oracle are expecting an increase in demand for integrated circuit tags for a wide range of products. The IC tags are tiny chips that store information on where a product was produced and by who. A reader can be used to access such information and also to confirm that the product is authentic.
According to a
Nikkei
report, the IC tags will cost about 10 yen (about $0.08) each. In an initial step, both companies will target tickets for events such as the Beijing Olympics in 2008 and the 2010 World Expo in Shanghai.
Source:
Yahoo (Reuters)