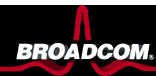 Broadcom Corporation
has announced new media PC solutions that enable playback of high-definition (HD) video content across the widest range of PCs in the industry. By lowering CPU utilization, and integrating seamlessly into
Microsoft Windows Vista
and
Windows XP
environments, Broadcom's media PC solutions enable mainstream PCs featuring integrated graphics to play back high definition content from either a
Blu-ray Disc
or
HD DVD
, as well as from HD downloaded or broadcast content.
The new Broadcom media PC solutions are available in three add-in card formats (including desktop PCI Express, PCI Express mini-card or ExpressCard 34), and as a chipset solution for PC motherboard applications. HD DVD and Blu-ray offer new and exciting features such as high definition video at
1080p
Resolution
, picture-in-a-picture, high definition multi-channel audio, 3D style graphics and user interactivity (for games, trivia, web-enabled content, etc.).
These new and exciting capabilities require intensive CPU processing and additional components such as discrete graphics processors with video hardware acceleration that drive up the cost for this level of personal computers. Additionally, intensive CPU processing to reconstruct data is required for HD download and broadcast content.
"In comparison to other solutions in the market, our media PC technology excels when system cost, power consumption, CPU utilization and fan noise are key factors,"
said
Greg Young
, Vice President and General Manager of Broadcom's High-Speed Controller line of business.
Young continued:
"By leveraging our robust and proven HD video cores, as well as our outstanding collaborations with leading technology providers such as Microsoft, Intel, AMD, Corel and CyberLink, Broadcom is poised to establish significant market leadership in the media PC space by providing the highest quality, lowest power HD video playback solutions for mainstream PCs."
Broadcom's media PC technology will be featured in the following booth locations at Computex 2007 in Taipei, Taiwan, from June 5-9, 2007.
Source:
Press Release