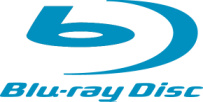 Sony Corp.
had a pleasant and welcome surprise for anybody who was waiting for its
BDP-S300
player, announced back in February, to become available with a price tag of $599. Sony announced today that the
Blu-ray
player will cost $100 less, retailing for $499 instead. That figure is half of what the company's first Blu-ray player was priced at just six months ago.
The new player has essentially the same capabilities as the older
BDP-S1
but is smaller. Sony cited lower production costs and growing demand for Blu-ray disc products for the surprise price cut. On the other side of the battlefield,
Toshiba
is now selling a
HD DVD
player for less than $300, about 14 months after Toshiba's first player hit stores in the United States.
Neither format has caught on strong enough to have a
"definite"
advantage over the other in the market, but declining prices combined with the growing number of homes equipped with a
HDTV
set could set the stage for a big showdown as earlier as the 2007 holiday season.
Source:
Yahoo (AP)