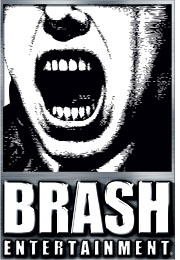 Brash Entertainment
announced today that they had secured $400 million USD in investments that would go towards funding the development of video games based on television, music and movie properties.
The company claims that to date they have received over 40 licenses through their partnerships with 5 major film studios and that 12 games are currently in production including titles based on the blockbuster hits "300" and "Saw".

"Brash is founded on the simple premise that top Hollywood creativity plus top game talent should equal great games,"
said CEO Mitch Davis.

"We are laser focused on delivering high quality games. The other aspects of our business are left to the experts – best of breed partners we've tapped for their specific expertise."
The company said the $400 million funding came from a syndicate led by ABRY Partners. For its part,
Warner Bros. Home Entertainment
will be the distributor for Brash and hopes to cash in on Brash's ambitions.

"We are very excited about working with Brash as they grow into a major force in the gaming space,"
said Kevin Tsujihara, president of Warner Bros.

"We believe that our global game distribution services fir perfectly with the Brash strategic mission."
Source:
GI.biz