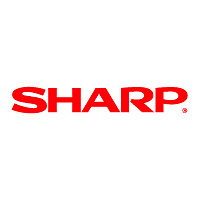 Yesterday,
Sharp
added three new models to its XR series of projectors. The new
XR-30S, XR-30X,
and
XR-40X
all have enhanced definiton but "real awareness of HD".
Each projector has DVI inputs with native HDCP support that allows the models to display encrypted video from certain
Blu ray
and
HD DVD
discs. The projectors can also play some content stored on PCs with
Vista
installed.
Each model also has component inputs as well as RCA and S-Video. Each model boasts a new image processing chip for better overall quality and better colors.
According to Sharp, the XR-30S is
"built modestly with an 800x600 resolution, a 2,300-lumen brightness, and a 2,000:1 contrast ratio; the XR-30X steps up to a sharper 1024x768 resolution as well as a clearer 2,200 contrast ratio. The XR-40X tops the line with an extra-bright 2,600-lumen image."
All three models will hit retail shelves in July with MSRPs of $700, $800, and $900 USD respectively.
Source:
Electronista