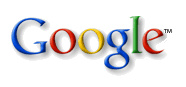 According to figures from Internet analysis firm
Comscore
,
Google Inc.
has become the leading online video property, serving up 1.2 billion video streams and 57.4 million unique people
streaming
videos in March. Google's YouTube video sharing service drove the numbers up for the company to a 16.7% market share, serving 53.5 million unique streamers and delivering 1.1 billion streams alone all by itself.
Yahoo came in second with 434 million streams, followed by Fox Interactive Media, which owns MySpace, with 421 million, Viacom with 260 million, Time Warner with 222 million and Microsoft with 151 million. 71.4% of U.S. Internet users streamed videos in March, with three in ten streaming from YouTube.
An average of 145 minutes of video was watched per viewer. The total figure of video streams was more than 7 billion.
Source:
TG Daily