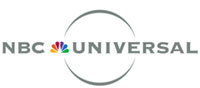 On Wednesday,
NBC
announced that it will allow users to post clips
of popular NBC news and sports shows on their personal websites and blogs. Rival station
CBS
announced the same idea last week.
According to the announcement, initially Meet the Press, NBC Nightly News
with Brian Williams, Dateline NBC and programming from NBC Sports,
DotComedy.com, and iVillage.com will be offered.
Until today, NBC had allowed users to post clips of the popular shows Heroes
and Saturday Night Live only. The web site owner can post the video clips the
same way
YouTube
does, by the use of a widget.
Source:
BetaNews