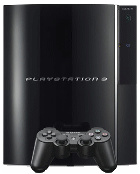 Yesterday, the
Church of England
demanded an apology from
Sony
, claiming that a re-creation of Manchester Cathedral in the hit PS3 game
Resistance: Fall of Man
was used without permission and that the re-creation upset the local area which has been trying to shed its bad reputation for gun violence.
The Church also said it is considering legal action depending on Sony's response.
"It is well known that Manchester has a gun crime problem,"
The Bishop of Manchester, the Rt Rev Nigel McCulloch, told ITV News.


"For a global manufacturer to re-create one of our great cathedrals with a photo-realistic quality and then encourage people to have gun battles in the building is beyond belief and highly irresponsible.

"Here in Manchester we do all we can to support communities through our parish clergy, we know the reality of gun crime and the devastating effects it can have on the lives – it is not a trivial matter,"
he said.
This morning, Sony responded to the allegations and they seem to be apologetic without necessarily accepting blame.
"Sony Computer Entertainment Europe is aware of the concerns expressed by the Bishop of Manchester and the Cathedral authorities about the use of Manchester Cathedral in the game Resistance: Fall of Man, and we naturally take their concerns very seriously,"
the statement reads.

"Resistance: Fall of Man is a fantasy science fiction game and is not based on reality. The game is set in an alternate and mythical version of Europe in the 1950s, in which the enemy are strange looking alien invaders seeking to destroy humanity.

"Whilst we believe that we have sought and received all permissions necessary for the creation of the game, we will be contacting the Cathedral authorities in order to better understand their concerns in more detail."
More updates as they become available.
Source:
GI.biz