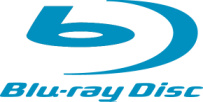 A thread over at
AVS Forum
has been running for weeks now, discussing what many have discovered;
"Blu-ray disc rot"
. Some users are reporting finding small spots on their discs that render them unplayable, particularly with
"The Prestige"
. However, as it usually goes, many other users are reporting that their discs are still working correctly and do not show the dreaded signs of rot.
It's impossible to use a forum to judge how widespread a problem really is, but in the past, forum posts have lead to product recalls. If you check your
Blu-ray
titles now and find that the data side seems to be showing signs of rot (picture below), you should seek a refund or replacement disc immediately.
Here is an image posted by the user
Venom5
on AVS Forum...
Sources:
Engadget HD
AVS Forum