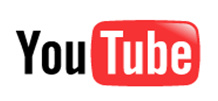 YouTube
is attempting to keep up with some of its competitors by offering video editing capabilities to its users via an online editing tool provided by
Adobe Systems
. The tool, dubbed
"remixer"
, will allow users to easily create more professional looking videos by splicing together media such as video clips, photos, music, graphics and other effects, according to information found on the site.
Photobucket
and
Yahoo Video
already offer similar services to users. Yahoo acquired
Jumpcut
last September, a pioneer in Internet-based editing tools. Photobucket launched an Abode-branded editor back in February. The online editing tools cater well to amateurs, particularly users who have just discovered digital video production in general.
Sites like YouTube have sparked a broad interest in the creation of professional-looking videos, with users of the sites often competing with each other or commenting on each others video editing/effects skills. This has created an opportunity for the developers of video editing software to market low-priced tools that can perform tasks that would cater well to amateur web video creators.
Source:
News.com