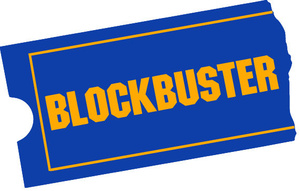 World's largest movie rental chain,
Blockbuster
, has decided to drop
HD DVD
from its local store selection and opt for
Blu-ray
only strategy. Company has 1,450 rental outlets and 1,200 of them will expand their Blu-ray selection in next month.
Company has run limited trials since late last year in 250 stores that have carried both, HD DVD and Blu-ray, titles and according to the company, people have opted for Blu-ray title in more than 70 percent of the cases.
Blockbuster will continue its HD DVD selection in 250 stores and also in its online rental service, but all remaining 1,200 stores will be Blu-ray only starting July, 2007.
Blockbuster's decision might spark a "domino effect" through the movie rental industry, if other large rental chains follow the suit.
Source: AVS Forum