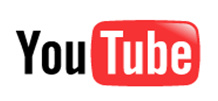 On Tuesday, the huge social video site
YouTube
launched nine localized versions of its site to countries around the world. The navigation and functionality of the new sites will be in the countries native language.
Eventually, the local YouTubes hope to offer localized content including featured pages targeted towards the consumers of the countries they are in.
The nine initial countries included are Brazil, Britain, France, Ireland, Italy, Japan, the Netherlands, Poland and Spain.
Users in those countries can continue to keep YouTube in English or switch to their language using the menu bar at the top of the page.
Each YouTube will also not only be subdomains of youtube.com, the company in each country except Italy has purchased the domain for their specific country.
Many bloggers and analysts believe that the move was a long time coming.
"Opening up the site to a non-English speaking audience will drive a new wave of growth that will further cement YouTube's place as the leading online destination for on-demand internet video,"
said Duncan Riley of TechCrunch.
Source:
BetaNews