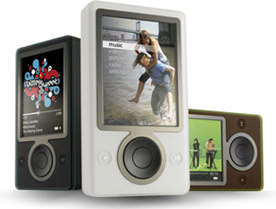 According to the website
ZuneScene
,
Microsoft
is preparing the second generation model of their
Zune
media player and have dubbed the model "Scorpio". There will also be a new flash memory based Zune codenamed "Draco".
According to the website, Scorpio will have an 80GB harddrive and will enter production at the end of July. That could mean that both new Zunes might be available for the upcoming holiday rush.
A few weeks ago, Microsoft announced that they expected to hit 1 million devices sold by the end of the month and that they were very pleased with the sales.
More updates as they become available.
Source:
BetaNews