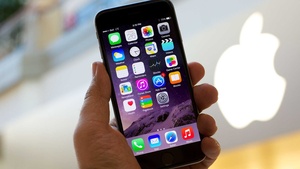 Sources close to
newswireless
have reported that the worldwide mobile phone carrier
Vodafone
is close to announcing a European deal for the
Apple iPhone
.
The reports say that Apple is simply waiting for the one million sold milestone at which point they will announce Vodafone,
T-Mobile
and Carphone Warehouse as distribution channels.
With the iPhone selling over 700,000 phones already, the announcement could be made as soon as this weekend, although there may be some legal issues. The reports also note that a contract was drafted in Germany but did "not meet the approval of Vodafone's English lawyers".
Adding fuel to the rumors is
statments
made by Vodafone's German chief, Friedrich Joussen, as well as the newspaper the
Rheinische Post
identifying T-Mobile Germany as a candidate for iPhone distriibution. The paper also suggested a November 1st launch for European iPhones.
Source:
MaccNN