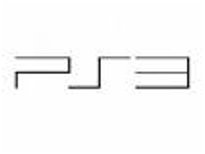 Sony Corp. has no plans to cut the price of its PlayStation 3 (PS3) at present to pep up demand and counter surging sales of Nintendo's rival game console Wii, Sony's president said on Friday. Sony President Ryoji Chubachi also said in an interview that operating profit margin at its mainstay electronics unit, which makes hot-selling Bravia LCD televisions and Cyber-shot digital cameras, was likely to exceed its 4 percent target for the current year to March 2008.
The higher price tag and lack of attractive software titles have been cited as main reasons the PS3 has been trailing the Wii in sales, and analysts have been widely expecting Sony to soon slash the price to spur on demand.
"If you take a look at how PlayStation and PlayStation 2 have taken off, this is not such an unusual start," Chubachi said. Chubachi said the company was on
Track
to hit its target of a 5 percent operating profit margin for the year to March 2008, and its electronics division will likely exceed the 4 percent target.
The margin targets, set in 2005, have been considered as the most visible indicator of success for turnaround efforts by Chief Executive Howard Stringer and Chubachi.
In a sign of lack of confidence on the side of investors, however, Sony, which has sales eight times as big as Nintendo, was overtaken by the Kyoto-based company last week in market capitalization and bumped off the list of Japan's 10 most valuable companies.
Source:
Reuters