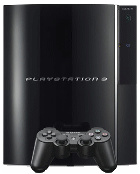 Well known game developer,
Konami
, has come along to put a downer on
Sony
's recently announced $100 price cut for the
PlayStation 3 (PS3)
console.
Kazumi Kitaue
, head of Konami's North American and European operations, is not convinced that the damage done by the high price tag of the PS3 will be reversed that easily and hinted that the highly anticipated title,
Metal Gear Solid 4: Guns of the Patriots
, will be released on alternative platforms.
"I wonder if Sony can win back user support by the price cut of just $100,"
said Kitaue.
"I don't expect a substantial impact... With $500, you can buy a personal computer."
Metal Gear Solid 4 is currently a PS3 exclusive, with the game brand itself debuting on the PlayStation platform. It has been rumored for many weeks now that a version of the game will be released for the
Xbox 360
console too.
"Since Metal Gear was born on the PlayStation, we would like to keep it a PlayStation game. But we might have to take some steps,"
Kitaue said.
Source:
GamesIndustry.biz