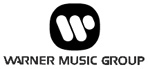 The
Warner Music Group
announced today that they had dropped their pending lawsuit against the video sharing site
imeem
and instead agreed on a revenue sharing deal.
The lawsuit was filed in May accusing the site of allowing its users to share copyrighted content from the label. The suit asked for an injunction as well as monetary damages.
The revenue sharing deal forces imeem to to share a portion of all its advertising revenue in exchange for Warner's entire catalogue of music as well as videos.
Warner is the first major label to sign a revenue sharing deal with imeem, although many independent labels had already done so.


"Our strategic partnership with Warner Music Group represents a very significant milestone for imeem - we are now able to offer our users an impressive level of free, interactive, and ad-supported access to an amazing catalog of both audio and video from a major record label,"
imeem founder and CEO Dalton Caldwell said.
Source:
BetaNews