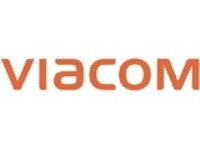 "We have engaged in a lot of litigation at Viacom, of which I have been a primary mover," Redstone told a group of reporters Friday morning, responding to remarks earlier in the day from Google CEO Eric Schmidt.
Redstone, who started his own career as a lawyer, noted several major legal battles his company has engaged in previously, including against cable TV pioneer John Malone, media and cable giant Time Warner Inc., and against longtime Hollywood mogul Barry Diller.
But Redstone insisted that he resorted to lawsuits only if absolutely necessary. "The bottom line is I hate to fight," Redstone told a group of reporters gathered on the steps of a Sun Valley hotel building, in front of a quiet pond where swans were nesting.
"I don't enjoy a battle," Redstone said. "I would rather be a lover than a fighter."
The stakes are high for both Google and Viacom in the dispute over YouTube, a hugely popular amateur video-sharing Web site that Google bought a year ago for about $1.7 billion.
Viacom claims that Google is willfully violating its copyrights by allowing users to upload clips from Viacom's TV shows. Google counters that it's obeying the law by immediately responding to requests from Viacom and other copyright holders to take down any material found to be infringing.
Source:
The Times Tribune