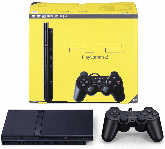 Although the
PlayStation 3, Wii
and
Xbox 360
dominate most current headlines, the
Sony PlayStation 2
continues to be the most played system in the US as well as one of the best selling.
According to Nielsen GamePlay Metrics, the PS2 accounts for just over 42 percent of current game use in the US. The Xbox (original) holds the distinction of second place, at a distant 17 percent. The Xbox 360 is at 8 percent while the
Nintendo Gamecube
held at just under 6 percent.
The Wii, although enjoying incredible sales since its launch in November 2006, is played in only 4 percent of households while the PS3 stood at 1.5 percent placing ahead of the Nintendo 64 and PSOne.
Nielsen said it used 33,000 individuals from 12,000 households to get its data for the month of June.
Source:
BetaNews