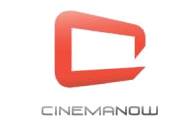 CinemaNow
has announced they have now added music videos from
EMI, Sony BMG
and Sanctuary Records to the main CinemaNow site. Included in the licensing agreements are concert performances.
Beginning in August, CinemaNow will offer video downloads, including music videos and concert performances of hit stars such as Coldplay, Lily Allen, David Bowie and the Gorillaz. Besides being available on the CinemaNow site, the downloads will be offered on the company's WatchMusicHere site as well.
From the CinemaNow press release:


With these agreements, CinemaNow and WatchMusicHere.com will offer more than 6,000 videos from SONY BMG, EMI Music, Sanctuary Records and Warner Music Group, making the site one of the largest distributors of downloadable music videos from major recording labels. The selection will also include uncut European versions of select music videos as well as concert performances from around the world. Music videos will be available for purchase on a download-to-own basis for $1.99. Select live performances and long-form videos will be available for purchase on a download-to-own basis from $9.95 - $14.95 and on rental basis from $2.99 -$3.99, all in the WMV format. ...

CinemaNow is integrating its service capabilities with more devices than any other online video provider to ensure that videos can be easily accessed via PCs, set top boxes, game consoles, and portable media players, all with the ability to connect to TVs. The site is compatible with the latest WiFi media players from ARCHOS, which enable users to wirelessly download CinemaNow videos directly to their media players and stream them to their TVs. CinemaNow is also integrated with Hewlett Packard's (HPQ) upcoming line of MediaSmart LCD TVs, which enable users to rent or purchase CinemaNow movies from their couch. The MediaSmart TV connects to a customer's home network either wired or wirelessly, so that a user can use their remote to purchase or rent a movie from CinemaNow, download the file to a designated hard-drive within their home network, and watch the video directly on their MediaSmart TV.
.
Source:
VB