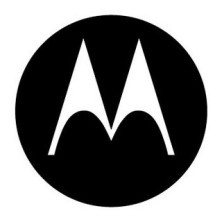 Motorola will be working with display and imaging supplier Microvision to create mobile devices with built-in projectors.
The laser based devices will project images much smaller than conventional computer or home entertainment projectors, but still much larger than mobile device displays.
Besides increasing the size of a mobile device's display for its owner, the technology could also be used to make it easier for more than one person at a time to view content directly from a mobile device.
Rob Shaddock, Chief Technical Officer of Motorola Mobile Devices business said "Working together with Microvision, we are pursuing ways that projection technology can redefine how mobile consumers view and interact with the media they take with them."
Terms of the agreement were not disclosed, however the companies revealed they will work together initially to integrate Microvision's latest PicoP projector inside a functioning mobile device for demonstration purposes. This prototype handset will utilize Microvision's new, WVGA (854 x 480 color pixels) wide angle scanner, first demonstrated in May 2007 at the Society of Information Display annual conference.
No information was given about when the two companies plan to have working hardware to demonstrate or sell to consumers.
Source:
Microvision