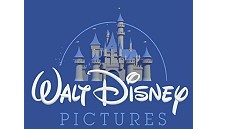 Walt Disney's entertainment division revenue suffered from a weak selection of movies during the last quarter according to reports from the studio on Wednesday.
The apparent problem was the lack of a single strong title comparable to last years "The Chronicles of Narnia: The Lion, the Witch, and the Wardrobe." Last year that title alone sold more than 18 million DVDs.
Revenue across the division was still up 4% to $1.8 billion.
The home video decline was partially offset by international profits from Pirates of the Carribean: At World's End, but in the U.S. its theatrical performance was offset by marketing costs for Pixar movie Ratatouille.
Disney has plans to cash in on the success of the Pirates of the Carribean franchise with the release of a box set, but no date has been announced.
The company also has a huge promotional program coming up for "High School Musical 2", premiering on the Disney Channel in August. There's currently no release date for the DVD.
Source:
Video Business