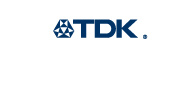 TDK
, partners of the optical disc maker
Imation
, have introduced the first recordable
mini Blu-ray
discs. The discs make their debut in conjunction with
Hitachi's
mini Blu-ray recordable camcorder.
The 3-inch discs can store 7.5GB of data on a single layer which is far more than the 4.36GB of data a single layer standard DVD-5 can hold. The single layer mini discs can hold up to one hour of widescreen 1080i video.
TDK also claims the discs are almost completely scratch-proof, due to its use of
DURABIS
protective coating.
The discs can be loading into any tray loading standalone or computer Blu-ray drive but will be expensive. A single disc will run you $25 USD or $35 for a rewritable version.
The discs will be available for sale in September, one month before the camcorders.
Source:
Electronista