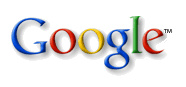 Reports for some time have given way to
Google
taking another bold step towards global domination with its interest in the mobile phone market. Early reports had favored Google as the next company to come out with their own mobile device, dubbed GPhones. These phones would be geared towards not only placing calls, but giving users full access to Google rich features they know and love, like maps and email.
A Google spokesperson was quoted in saying that they are currently working with phone providers to "
bring its services to users everywhere
". There was no mention however on whether or not the company was interested in handsets. They continued with: "
What our users and partners are telling us is that they want Google search and Google applications on mobile, and we are working hard every day to deliver that.
"
Recently Google has partnered with
Apple
to provide services to the
iPhone
. CEO of Google, Eric Schmidt even commented stating that more Google services will be rolled out for the iPhone in due time. These features could then quite easily be rolled into their own phone, if they do intend on producing one.
The Wall Street Journal
released a report stating that Google has invested hundreds of millions of dollars in a project that involved in depth discussions with groups like
T-Mobile
and
Verizon
. Market research shows that the mobile phone market is an astounding $14bn market, and it would make sense that the Google machine would want a part of that.
Last month, Google had expressed interest in obtaining its own spectrum license in the US which would enable it to run its own mobile network. The company stated that its main goal would be to ensure that the user could connect with any mobile device and have full access to the Internet. Something not always provided by the larger mobile networks out there who restrict devices to certain types of files and tones.
Source:
BBC