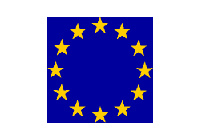 Our good friends over at the music industry are at it again, but this time, they've seem to have hit a brick wall. Germany has refused to order its ISPs to hand over information about its clients that are suspected by the music industry for illegally downloading music from the Internet. The German court is not alone in their stance as the European Court of Justice Advocate-General is also backing their defiance.
The court located in Offenburg, Germany was asked by the music industry to hand over identification of its subscribers and suspected account information being used for copyright infringement. The court stated that the music industry's claim was disproportionate and they hadn't explained fully how these actions could be viewed as criminal cases. This ruling is shared with the opinion from the European Court of Justice in that Advocate-General Juliane Kokott has mandated, information does not have to be handed over in civil cases, only criminal cases. If the music industry cannot prove that its evidence is criminal and damaging in nature, they have no case.
A similar case earlier this year, also in Germany, had the chief prosecutor's office refusing another hand over of information because damanges had not been shown. It was also doubted that the music industry would use the evidence to produce a criminal case. It was suspected that they would only use it for civil means to sue the ISPs client base.
Either way it stands, it appears that the music industry as a whole is going to have a hard time throughout Europe when trying to go after file sharing users. Similar cases had also happened in Spain with their ISP
Telefonica
. Again, Kokott at the European Court of Justice denied the music industry access to the ISPs priviledged information.
"
In the first instance the court ordered Telefonica to communicate the requested information,
" said Kokott "
However, Telefonica opposed the order, alleging that in no situation could it hand over the details given that under article 12 of the [Spanish] IT services and E-commerce legislation, this data could only be handed over in a criminal investigation or where it was required for reasons of public safety or national security. Only in these cases could a service provider be obliged to hand over the data that by law it is obliged to keep.
"
Source:
The Register