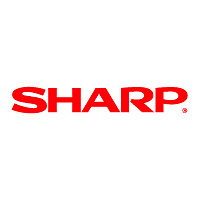 Sharp
, one of the largest makers of
LCD
TVs has forecasted that over the next year, the average price of the TVs will drop 25% as competition continues to rise.
Toshihiko Hirobe, the deputy general manager of Sharp's LCD business said
"The price of LCD TVs in the 40-inch category, currently about $2,600 to $2,700, will fall to less than $2,000 by the end of this year...Prices for 30-inch models are hitting bottom."
According to
Lehman Brothers Holdings Inc.
, shipments of LCDs will outpace similar plasma models five-to-one for the year.
"In Japan, the competition is almost over, with the LCD industry the winner,"
Hirobe said from the company's newest factory,
"In the U.S., full high-definition LCD TVs will gain a big market share and there will be no room for plasma TVs."
Lehman also reported that shipments of LCD TVs should surge 76 percent to 74 million units this year.
This is certainly interesting news for those looking forward to buying a new LCD TV soon. Maybe waiting will pay off in the long run.
Source:
Bloomberg