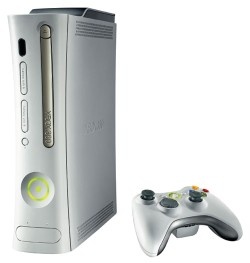 Microsoft
announced that Xbox 360 prices will drop to $349 for the 20GB model, a $50 price cut. A basic console without a hard drive or wireless controllers will retail for $279, $20 less than its current price, while the Xbox 360 Elite, a black version with a 120-gigabyte hard drive and high-definition video support, will drop $50 to $449.
The new prices will be effective tomorrow, almost exactly a month after rival
Sony
slashed the price of the PS3 $100 to sell the remaining stock of first generation models in preparation for the launch of a newer version.
Microsoft says the cuts aren't related to
Sony
's move. The official announcement specifically mentions the release of
Madden NFL 08
, which it notes was the top selling console game last year.
"
There is nothing too shocking about this,
" said Michael Gartenberg, an analyst at
JupiterResearch
. He said it's normal for companies to cut console prices between one and two years after launch.
The analyst added that the $50 price cut will bring in a whole new group of customers who ruled it out at the higher price, and that
Microsoft
should enjoy increased sales immediately - even though the official holiday shopping season is still months away.
Microsoft
also said that the green and gold "
Halo 3
"-themed console, will go on sale in September for $400.
Sources:
Associated Press
Microsoft