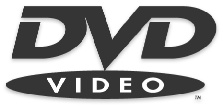 Today I'm posting the first in a series of guides for creating DVDs. The project involves creating a
DVD
using public domain video files and a combination of free, trial, and on occasion low cost commercial tools. Instructions will be given for both
PAL
and
NTSC
DVDs.
Some of you may have seen this previously when I inadvertantly published it in place of my CCE Basic guide. If you were looking for my CCE guide I apologize. It's also up now so you can finally read it.
You can find the guide, titled Basic DVD
Authoring
Project Part 1, at
Deciphering CCE Basic is finally at the correct link as promised previously.
More guides for DVD authoring and more can be found in our
guides section
.