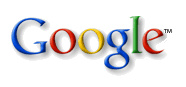 Google
's web advertisement service,
Adsense
, will work with
Media Rights Capital
on two projects that will put videos on websites around the world that display Adsense advertisements. Working with
Family Guy
creator
Seth McFarlane
and
Raven-Symone
, content will be created to be distributed to a broader audience than single video locations.
Terms of the deal between Google Inc. and Media Rights Capital (which backed last year's film
"Babel"
) have not been disclosed but it is similar to a distribution deal between Adsense and
Viacom Inc.
struck last year.
The result of the projects will be small (familiar to regular web users) video boxes that will appear on websites offering content supported by banner advertisements and video ads that will run either before or after the video content is played. Media Rights Capital and Google will work together to target videos at websites most appropriate for the content.
MacFarlane will produce short videos featuring new characters, while Raven-Symone will be in a
"how-to"
show, the company said.
Source:
Yahoo (AP)