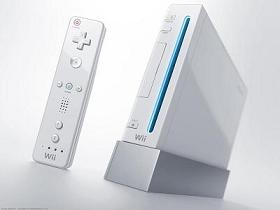 Nintendo's Wii
console has enjoyed surging demand ever since it was launched in 2006. Often thought of as the
"alternative console"
of the generation, the Wii is now threatening to take the lead in more than just monthly system sales. According to website
VG Chartz
, the Wii console is catching up to
Microsoft
's
Xbox 360
console in total worldwide sales figures fast.
VG Chartz gets its figures from over-the-counter sales data from a selection of retailers around the world or when the latest figures are taken. It does not specify how many retailers it tracks nor does it name any specifically for any territory. However, it claims that its estimates are,
"very accurate projections of the latest console sell through figures worldwide".
Sales reports like these should always be taken with a hint of skepticism and this is certainly no exception. Specifically, VG Chartz puts the Wii down as 10.10m sales worldwide, not far behind the Xbox 360 estimate of 10.32m sales. By territory, it estimates that Nintendo sold 3.32m units in Japan, 4.07m in the United States and 2.71m elsewhere.
Microsoft
's Xbox 360 enjoyed a year head-start on its competitors, which is evident of its U.S. sales figures of 6.64m and 3.25m elsewhere, outside of Japan. However, in Japan, the Xbox 360 has only managed to move 430,000 units, already quite far behind the Wii total. Remember however that those figures are from VG Chartz.
As for the
PlayStation 3
, today VG Chartz has it at 4.11m worldwide, which splits into 1.08m in Japan, 1.78m in the US and 1.25m elsewhere. The figures on
VG Chartz
update pretty fast so it is worth checking in every day to see how long the Wii will take to pass Xbox 360, at least on that site.
Source:
Reg Hardware