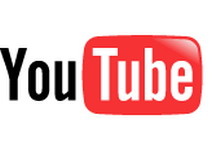 YouTube is finally trying to take advantage of parent Google's advertising experience to create a revenue stream through advertising.
Since buying YouTube last year, Google has been cautious about pushing advertising on viewers, although in order to make money, clearly some new form of revenue must be identified.
On Wednesday,
YouTube
will launch a way to link video clips with advertising it says makes sense contextually, with the aim of spurring viewers to seek more information.
Rather than load a commercial to the start or end of a clip,
YouTube
will introduce an animated
Overlay
across the bottom of its video player screen.
The overlaid ads will appear before the clip begins, giving the opportunity to click to watch an ad. If the viewer doesn't click on the link within 10 seconds it's supposed to simply disappear.
Source:
Reuters