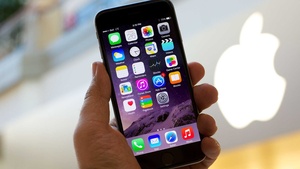 According to a
UBS
research note on Tuesday,
Apple Inc.
's
iPhone
may reach a unit sales figure of 800,000 in the current quarter. By doing so, it would beat Apple's own hopes of 730,000 over the same period of time.
"Our checks continue to indicate solid demand for the iPhone despite typical moderation in excitement from launch and extremely high expectations,"
analyst
Ben Reitzes
wrote.
The iPhone was one of the most anticipated gadgets as soon as
Steve Jobs
showed it off back in January this year. Apple had previously stated that the company could sell 10 million iPhones, not a huge share in the market for the company at all, but considering the high-end price of the gadget, it could ignite consumer interest in feature-rich expensive models.
On July 25th, after selling 270,000 iPhones in Apple's fiscal third quarter, the company said it expected to sell the millionth iPhone in the fourth quarter ending in September.
"Our findings point toward modest upside to our fiscal 4Q07 (fourth quarter, 2007) shipment estimate of 800,000 units. In addition, we believe the Mac story is exciting as demand is strong for notebooks and recently introduced iMacs,"
Reitzes said.
Source:
Reuters