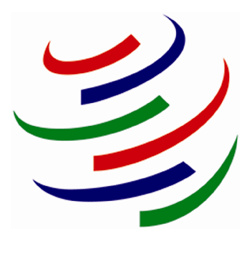 The island country of Antigua believes they have the right, under international law, to violate United States intellectual property laws.
Although Antigua is better known internationally for their beaches and tourist resorts, online casinos have become a large and important part of the national economy. It's the country's second largest employer.
The complaint stems from U.S. laws that make even online gambling illegal in most parts of the country. Antigua claims this violates their rights as a member of the WTO (World Trade Organization) because it harms their economy.
The WTO has already ruled against the U.S. in the matter, and the ruling was later held up on appeal.
There are really two questions raised, and either by itself could have a serious affect on world trade. The first is what impact membership in the WTO can really have on national or local laws in member states.
In the United States, for example, treaty ratification only requires the President's signature and a 2/3 majority in the Senate. This doesn't meet the requirements for passage of a law.
The other issue is WTO authority. If they back down from the U.S. the authority of any action against other members, and therefore the legitimacy of the organization as anything more than a figurehead, is automatically in question.
"This is all new territory,"
said Simon Lester, who worked in the appeals unit of the W.T.O. before helping to found WorldTradeLaw.net, which provides legal analysis of trade law disputes.
Mr. Lester expects Hollywood, the music industry and software makers like
Microsoft
to press Washington to work things out with Antigua.
"But the question,"
he said,
"is whether that would be enough to make Congress do something."
Source:
New York Times