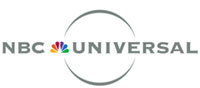 Earlier today we
reported
that
Apple
has prematurely dropped
NBC Universal
video content from its
iTunes
platform. There was rumors as to why the split occurred but Apple has finally responded, giving its reasoning for the drop.
During a press release this afternoon, Apple stated that NBC asked for a huge increase in the per-episode price of their TV shows. According to Apple, NBC asked to have the price raised to $4.99 per episode, compared to the current $1.99 per episode. All other major broadcasters are signed for the next TV season at $1.99 per episode.

"We are disappointed to see NBC Universal leave iTunes because we would not agree to their dramatic price increase,"
said iTunes VP Eddy Cue.
"We hope they will change their minds and offer their TV shows to the tens of millions of iTunes customers."
Apple also said they were dropping NBC Universal immediately instead of waiting until their contract ends in December. Apple also said that NBC owned 3 of the top 10 most downloaded shows and accounted for almost 30 percent of all TV show sales.
Source:
Dailytech