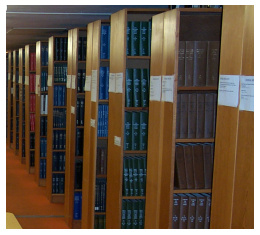 While libraries have the demand you'd expect for major studio releases, they're also finding that niche markets can be very popular among patrons.
David Callahan, principal librarian of the Media Center at New York's Donnell Library in Manhattan, says that theatrical box office doesn't often reflect the demand at a library. Indie titles have a longer shelf life, Callahan says.
"With independent, esoteric stuff by filmmakers like [Jim] Jarmusch, [Hal] Hartley and Todd Haynes, the audience is not as big, but the titles are always in circulation."
Libraries are also finding that topics of literary interest can find their audience there. "Instead of requesting a book on historical events like Vietnam or the Holocaust, we find that patrons ask if there are any movies on the topic," says Kathleen Sullivan, collection development coordinator of the Phoenix Public Library.
Despite a lot of interest in home video from many libraries, neither high definition video format, Blu-ray or HD DVD, is showing any real demand from library patrons. This shouldn't be surprising as the type of people most likely to have either format at this point probably are probably buying or renting discs.
Source:
Video Business