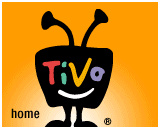 These are not easy days for
TiVo Inc
. The company is still struggling to add subscribers and has been hurt by miscalculations of its
HDTV
products' popularity in the quarter ending July 31st. It's cable partners are also still lacking in fulfilling their promises to the company.
Comcast
announced it would put TiVo on some of its set top boxes two years ago, but to this day there still has not been a single commercial rollout.
In a conference call, TiVo CEO
Tom Rogers
tried to calm concerns about those delays, saying that Comcast was ready to rollout commercially in the next four weeks in portions of Massachusetts and New Hampshire including Boston. However, the worst news for the company has been the loss of 145,000 customers in the quarter.
To make it worse, it is losing customers from those with the standalone box, its most profitable segment. It was the first decline the company suffered in its history. The company also underestimated the popularity of its new HDTV DVRs, causing it to take a $11.2 million writedown for leftover models of its standard
DVR
still in its inventories.
Rogers said that the growth
"progressed at a pace that surprised many in the industry, including us."
All the problems rolled up a $17.7 million loss, much worse than both TiVo's and financial analyst's predictions.
Source:
Betanews