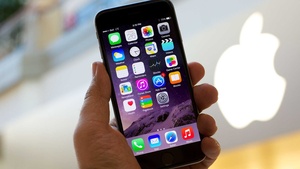 Apple
CEO Steve Jobs has publically apologized to all early adopters of the
iPhone
and offered a $100 Apple credit to all customers who purchased the phone before the price was dropped $200 yesterday for both models of the phone.
There was outrage after the announcement of the price drop was made, and Jobs acknowledged that he and the company had received hundreds to thousands of complaints via e-mail.
Jobs also added that "the technology road is bumpy," and that those that pay top dollar to be early adopters will always be angry when the price drops later. "This is life in the technology lane," Jobs said.
The CEO seems to have had a change of heart since yesterday when he told an interviewer for
USA Today
that
"iPhone owners who bought their device that morning should go back to where they bought it and talk to them. If they bought it a month ago, well, that's what happens in technology."
In the latest open letter his sentiments have changed however, saying that although they lowered the price the company still needs to
"do the right thing for our valued iPhone customers."

"(W)e need to do a better job taking care of our early iPhone customers as we aggressively go after new ones with a lower price,"
he said.
"Our early customers trusted us, and we must live up to that trust with our actions in moments like these."
The credit will work at any of Apple's retail stores or its online store but no word whether it will work on
iTunes
.
All customers who purchased an iPhone within 14 days of the new cut will get a refund for the full difference as long as they have a original receipt.
Source:
AP